Queen In 3-D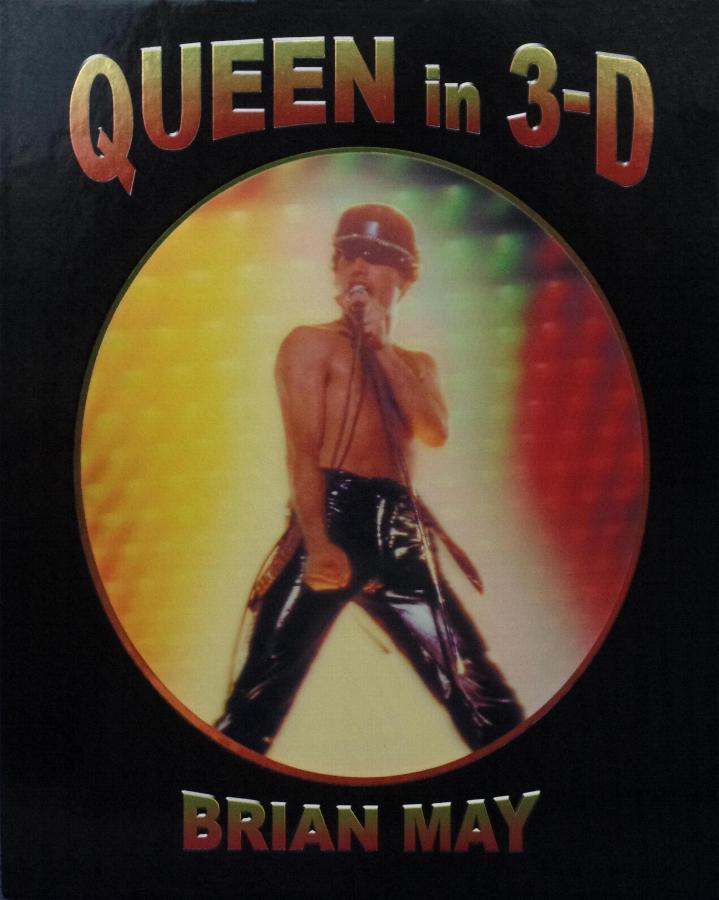 'Queen In 3-D' was published on 25 May 2017 and was written by Brian May. It is the first book written about the band by a member of the band.

The book contains 256 pages and features over 360 photographs, including over 300 stereoscopic photographs. The majority of these were taken by Brian himself, and are previously unseen. The photographs concentrate on Queen in concert, but also show them backstage, during leisure time, recording promo videos, and in the studio, with additional sections about the collaborations with Paul Rodgers and Adam Lambert. The start of the book also features some photographs from Brian's childhood, while he discusses how he first became fascinated with stereo photography.

The book comes in an outer slipcase, which features a lenticular photograph (the image moves as you tilt the book), and houses the book itself, plus a yellow owl stereoscope in it's own slipcase.

The book was released in the USA on 24 August 2017, with German, Italian and Czech language versions published in October 2017.
An exhibition of photographs from the book was held at the Lomography store in London, from 3 May to 13 June 2018.

Scans of the book appear towards the end of this page, while more information can be found at the book's website, http://www.queenin3-D.com.

The following is taken from the back of the book itself:
For the first time ever, here is an inside view of one of the greatest rock acts of all time told in his own pictures and words by founder member, songwriter and guitarist Brian May.

- 3-D photos and text exclusively by Brian May
- Featuring Queen on and off stage from the 1970s to the present day
- More than 300 previously unseen stereo images
- Brian May's glimpses of life in the studio and on the road
- Bonus sections including 21st century Queen + Adam Lambert
- High quality Owl 3-D viewer included

"Since the time we got together around 1970 and decided, precociously, that we would change the world, Queen's music has crossed all barriers of age, race, colour and creed. I feel proud of our efforts, and I hope this book will share the good feelings we felt in ourselves while it happened. You have all seen Queen from the outside. Now enjoy it from the inside, in snapshots, but also in depth" - Brian May
---
Slipcase Front, Spine and Back Sleeves.....
.....Front, Spine and Back Sleeves.....
.....Owl Stereoscope Slipcase Front and Inner Sleeves.....
.....Owl Stereoscope Slipcase Inner Sleeve and Flat Owl.....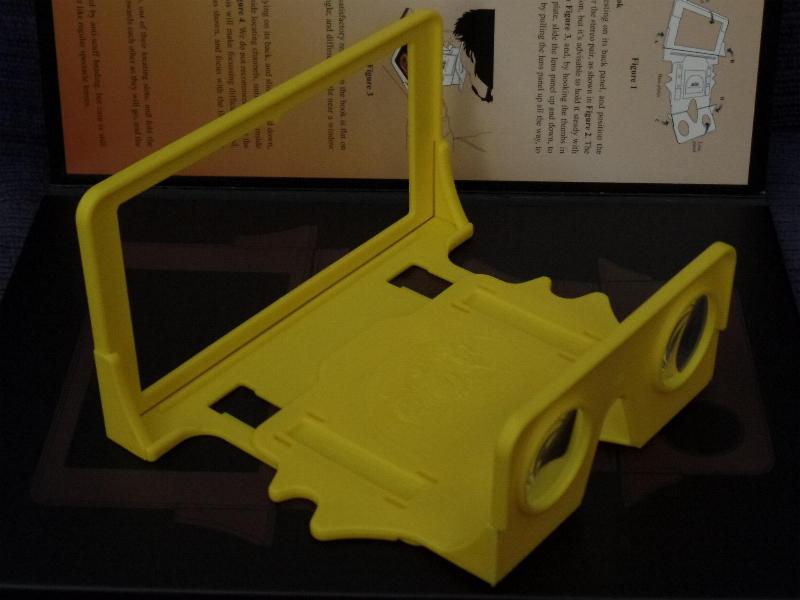 .....and Assembled Owl Stereoscope
---