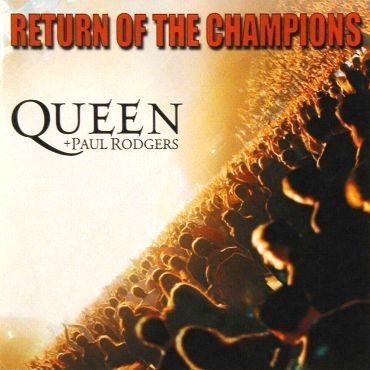 Released 19 September 2005, reached no 12, on chart for 4 weeks, and achieved Platinum status. Reissued on 7 May 2012 on the Universal label.
Disc One length 74:51, Disc Two length 52:49.
Disc One Tracklisting:
1. Reaching Out
2. Tie Your Mother Down
3. I Want To Break Free
4. Fat Bottomed Girls
5. Wishing Well
6. Another One Bites The Dust
7. Crazy Little Thing Called Love
8. Say It's Not True
9. '39
10. Love Of My Life
11. Hammer To Fall
12. Feel Like Makin' Love
13. Let There Be Drums
14. I'm In Love With My Car
15. Guitar Solo
16. Last Horizon

Disc Two Tracklisting:
1. These Are The Days Of Our Lives
2. Radio Ga Ga
3. Can't Get Enough
4. A Kind Of Magic
5. I Want It All
6. Bohemian Rhapsody
7. The Show Must Go On
8. All Right Now
9. We Will Rock You
10. We Are The Champions
11. God Save The Queen
Mixes Produced by and Engineered by Justin Shirley-Smith
Recorded by Justin Shirley-Smith and Peter Brandt
Pro Tools HD and Additional Engineering by Joshua J. Macrae
Front of House Engineering & Sound Chief - James 'Trip' Khalaf

Design by Richard Gray
Front Cover Photography by Nena & Tomy, Milano
Back Cover Photography by Allan Campbell

Recorded live at the Hallam FM Arena, Sheffield, on 9th May 2005.


The album was also released as a triple LP set on 7 November 2005 and an equivalent DVD on 31 October 2005.
This release omits 'Under Pressure', which was performed between 'Crazy Little Thing Called Love' and 'Say It's Not True'.
Singles:
---
---
---
---
---
---
---
---
---
---
---
---
---
---
---
---
---
---
---
---
---
---
---
---
---
---
---
---