Queen Monopoly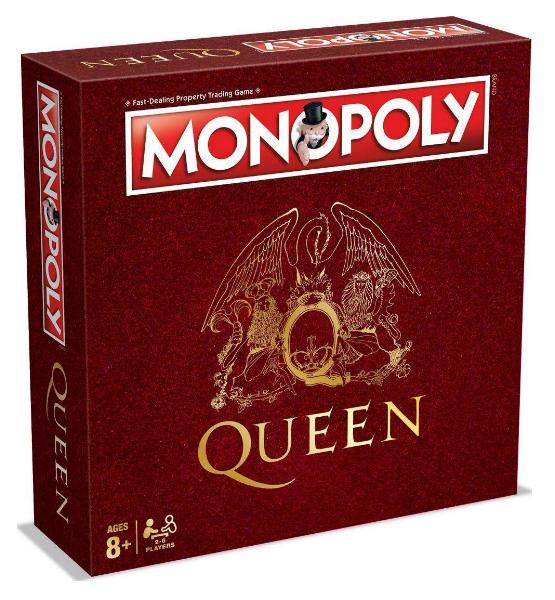 Monopoly is a board game which was launched in 1935, in which players take it in turns to roll dice and travel around the board, which comprises well known roads, landmarks and other buildings. When they land on a property, they can buy it, and if an opponent subsequently lands on it they have to pay rent. Players can build up to four houses and finally a hotel on each property, which increases the amount of rent they can charge. The objective of the game is to get more money than the other players.

The original game featured roads and landmarks of Atlantic City, New Jersey, while a London version was launched the same year and has become more well known worldwide.

Queen Monopoly is a Queen themed version of the game which was released on 8 May 2017, and developed by Queen, Bravado and Winning Moves. While the game rules are identical, in the Queen version, each square is a concert venue, and players can build up to four staging blocks followed by a full production (which loosely resembles the stage for the 2014 Queen + Adam Lambert tour), which allows them to charge higher admission prices. Compared to the London edition, the Queen Monopoly board consists of the following:
Twenty two location squares which are now concert venues from throughout Queen's career
'A Kind Of Magic' and 'In The Lap Of The Gods' squares (3 each), which replace 'Community Chest' and 'Chance'
Four 'Global Hit Record' squares ('Bohemian Rhapsody', 'We Will Rock You', 'Another One Bites The Dust' and 'Radio Ga Ga') which replace the four railway stations
'Lighting Company' and 'Sound Company' which replace the 'Electric Company' and 'Water Works' utilities
The remaining six squares are unchanged from the original game - 'Go', 'In Jail/Just Visiting', 'Free Parking', 'Go To Jail', 'Income Tax' and 'Super Tax'
The venues are arranged in order of performance, although there are a few exceptions, for example Queen first played the Budokan Hall, Tokyo in 1975, but it is included alongside venues from 1979. Earl's Court and Bingley Hall have swapped positions, while Wembley Stadium is the last square on the board, when it should be before Budapest. Each square is illustrated with either a photograph from the show, a related album sleeve, merchandise, or a promotional photograph. The full list of venues is as follows:
Imperial College, London, England
Le Blow Up, Luxembourg
The Rainbow, London, England
Hammersmith Odeon, London, England
Hyde Park, London, England
Madison Square Garden, New York, USA
Earl's Court, London, England
Bingley Hall, Stafford, England
Pavillon De Paris, Paris, France
Budokan Hall, Tokyo, Japan
Olympiahalle, Munich, Germany
Valez Sarsfield, Buenos Aires, Argentina
Morumbi Stadium, Sao Paulo, Brazil
The Forum, Montreal, Canada
Milton Keynes Bowl, Milton Keynes, England
The Forum, Los Angeles, USA
Forest National, Brussels, Belgium
Rock In Rio, Rio De Janiero, Brazil
Entertainment Centre, Sydney, Australia
Nepstadion, Budapest, Hungary
Knebworth Park, Knebworth, England
Wembley Stadium, London, England
The game also contains six Queen themed player tokens, namely a Red Special guitar, 'Frank' robot (from 'News Of The World'), a bicycle (from 'Bicycle Race'), a radio (from 'Radio Ga Ga'), a vacuum cleaner (from 'I Want To Break Free') and a hammer (from 'Hammer To Fall'). The instruction booklet, money and title deed cards are based on the original game but add small Queen elements.

Full photographs of the game and contents are shown below.
---
Outer Box Front and Back.....
.....Outer Box and Inner Contents.....
.....Outer Box Sides.....
.....Inner Box Side and Promo Shot.....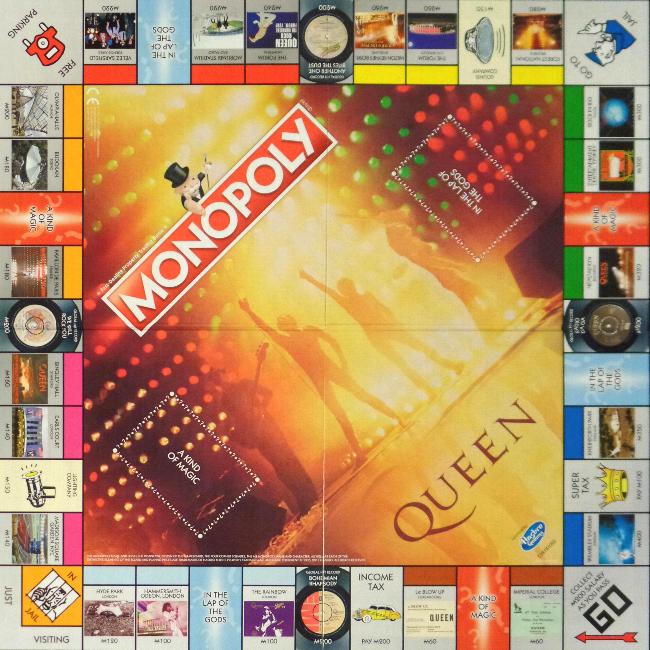 .....Game Board.....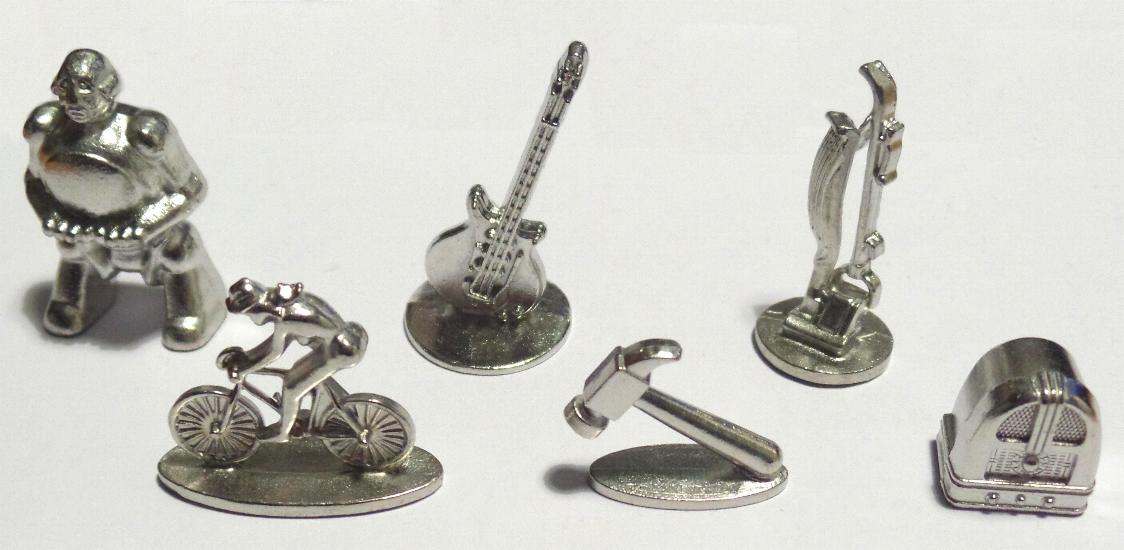 .....Player Tokens.....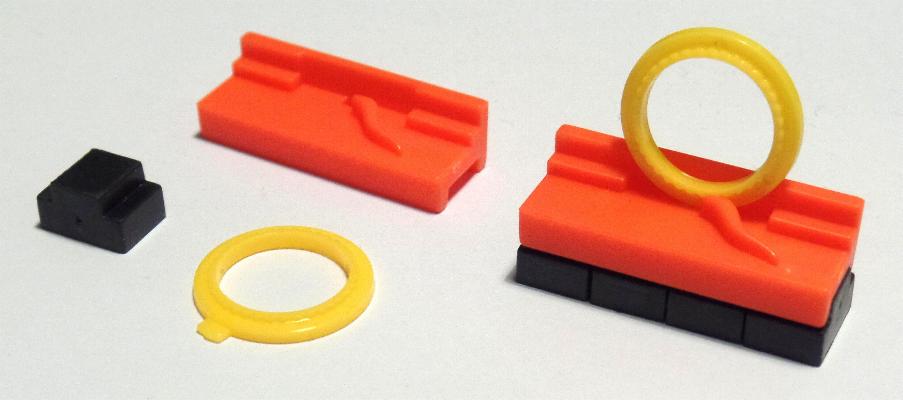 .....Staging Blocks and a Full Production.....
.....Instruction Booklet and Money.....
.....'A Kind Of Magic' and Title Deed Packs
(these are still shrinkwrapped, with a horizontal gold strip for opening)
---