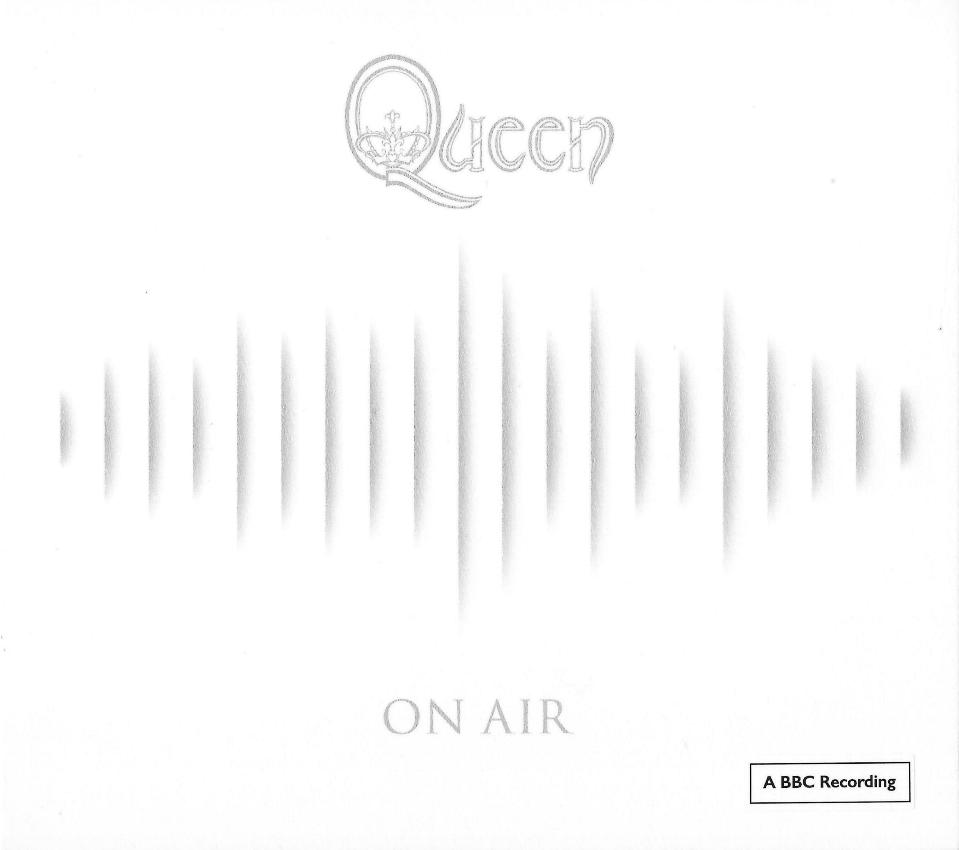 Released on 4 November 2016, as a 2CD, 6CD or 3LP set, and reached no. 25.
Disc One length 59:17. Disc Two length 41:49.
Queen are: John Deacon, Brian May, Freddie Mercury, Roger Taylor
Management: Jim Beach
Executive Producers: Brian May and Roger Taylor
Mastered by Adam Ayan at Gateway Mastering, Portland, ME
Compilation and audio restoration by Kris Fredriksson
Audio supervised by Justin Shirley-Smith and Kris Fredriksson
Additional audio supervision by Joshua J. Macrae


Produced by Bernie Andrews (sessions 1 and 3), Jeff Griffin (sessions 2, 5 and 6) and Pete Ritzema (session 4)
Engineered by John Etchells (sessions 1 and 2), Chris Lycett (sessions 2 and 5), Nick Griffiths (session 3), Mike Franks (session 3), John Sparrow (session 4) and Mike Robinson (session 6)

Cover illustration by Clinic London - Clinic.co.uk
Design Consultancy by Richard Gray
Design by Clinic London
Queen Archivist Greg Brooks
Additional artefact and photographic research by Janice Page
Photogaphs by Terry O'Neill, BBC Photo Library, Rex Features, Alary, 'Queen Brazil' Facebook page, Chris Walter Photofeatures International, Radio Times, Richard Gray, Getty Images, Shinko Music, EMI Photo Archive
Photograph research by Paul Davies
Additional research by Richard Gray and Gary Taylor
Original BBC session tapes and memorabilia courtesy of The Queen and Brian May Archives
PR by Phil Symes


This album contains all six of Queen's sessions recorded for the BBC, from 1973 to 1977. It was released as a double disc CD, a triple LP, and a six CD deluxe set, which adds a disc of live highlights from concert broadcasts, titled 'Live On Air', and three discs of interviews, spanning the years 1976-1980, 1981-1986 and 1986-1992. Full details and transcriptions of these discs are on separate pages.

Fourteen of the 24 tracks have been released before as part of various projects. Sessions 1 and 3 were released in the UK as the 1989 album 'Queen At The Beeb', and later in the USA in 1995 as 'Queen At The BBC'. A further five tracks were released as bonus tracks on the 2011 double-disc reissues of 'Queen II', 'Sheer Heart Attack' and 'News Of The World'. Finally, one track was issued on a promo only CD single which was given away free with 'The Sun' newspaper in 2002. A double album containing all six sessions was originally planned for the mid-1990's, but nothing ever materialised. The complete sixth session was later released as part of the 'News Of The World' 40th anniversary boxed set, with the dialogue in much better quality.

While all formats of 'On Air' contain the same 24 tracks recorded for the BBC, the versions on the deluxe 6 CD set are slightly different as in most cases they add short excerpts of dialogue from the presenters (John Peel, Alan Black, and Bob Harris) between tracks. These do not affect the tracks themselves but obviously give a slightly longer running time.

Sessions 3, 4, 6, and half of session 2 were recorded fully live in the studio, while sessions 1, 5, and the remainder of session 2 started off with the album version backing tracks, and the band added new vocals and other instruments.

It was commonly believed that 'The March Of The Black Queen' was also recorded during session 4, but the sleeve notes deny this. However, it seems very unlikely that they would only record three tracks, especially as they are quite short, so it is more probable that they attempted to record the track but were unhappy with the result, or ran out of time. In the end, the album version was broadcast as part of the session instead, with a fade-out at the end.
---
---
---
---
---
---
---
---
---
---
---
---
---
---
---
---
---
---
---
---
---
---
---
---
---